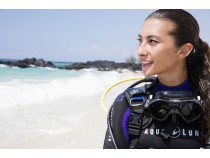 Join us on July 21st for the biggest day in diving, PADI Womens Dive Day 2018. We are celebrating with 20% of DSD's for women.
We offer 20% discount for all the girls who would like to see what it is like to dive underwater and experience Diving for the first time. Bring a friend, sister, girlfriend, daughter, aunt, mother or wife and experience the beautiful underwater world. All divers and diving enthusiasts are welcome to come and share in the experience, and strengthen and support Women in the Diving Community.
We organise daily diving excursions in Slovenia, Croatia, Italy, Austria, France, Switzerland and many more! For further information click here.